Frequently Asked Questions
root
0 Comments
Hiring Work & Travel students for the 1st time – FAQ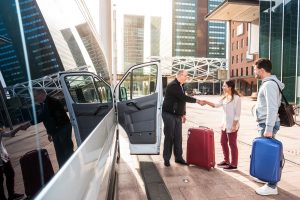 What are the basic Program regulations?
According to Department of State regulations, the host business should be either seasonal or temporary. Employment is considered seasonal when the required services are tied to a definite time of year by an event or high season and requires labor levels above and beyond existing worker levels. Employment is considered to be temporary when an employer's need for the certain duties to be performed is a one-time or periodic need.
What are the students' availability dates?
There are three seasons when Work & Travel students are eligible to arrive in the US:
Summer students in general come in May-June and work until late August-September (They are usually citizens of China, Eastern Europe, Ecuador, Kazakhstan).

Winter students come in December-January and leave in March (Argentina, Brazil, Chile, Costa Rica, Peru).

Spring students arrive in March- February and stay till May-June (Ecuador, South Asia).
If you decide to give it a try and hire J1 students for the first time, please send us an application at least 2 months before you expect the students to arrive. The job you offer should be scrutinized and vetted by J1 VISA sponsors and the applicants will need time to get their VISAs approved.
How old are the J1 students?
W&T students are over 18 (generally 18-24 yo).
How can I secure seasonal workers?
You can send us a request message at info@workabroadteam.com and our managers will contact you at their earliest convenience. We will reach you shortly to discuss your request in detail. If you are interested in our services, we will ask you to fill up a job profile form. This job description will be demonstrated to potential candidates and will help them to make their choice.
How much will I have to pay?
The employer doesn't have to pay anything. All expenses are covered by the students themselves.
Am I responsible for picking the students up at the airport?
We will request the travel instructions from you, but the students are responsible for their own transportation. However your assistance is always welcome!
How much should I pay the international students?
Foreign workers should be paid at least the same amounts as their American co-workers. Furthermore, the wage must comply with state and federal minimum wage laws.
What are the tax requirements?
J1 students pay Federal, State and local taxes. However, they are released from paying Medicare, Social Security or Federal Unemployment tax.
Will my employees have a Social Security Number?
Most students arrive at their work place without a SSN.  They are considered legal employees as long as they apply for SSN within seven days upon starting their work. After applying for a SSN, they must show you a confirmation paper stating that they have applied. Usually it takes a few weeks to get a SSN by email.
Do you have more questions? Please contact us anytime!