 Business Internship in Burlington, VT
Start dates range: 03/01/2020 to 03/01/2020
End dates range: 12/17/2020 to 12/17/2020

ID809
Number of vacancies for males: 1
Number of vacancies for females: 1
12 months training program at Management Company.
Finance and Accounting:
administer assigned responsibilities in support of the financial and accounting functions of the business;
assist with payroll;
assist with the implementation of new cyber-security measures.
Retail Operations:
assist with the corporate office support of our retail operations;
review the government regulatory laws such as environmental, health and safety regulations;
visit a retail location and observe daily operations.
Hotel Operations:
learn how the hotel maintains records of financial transactions by establishing accounts;
learn how the hotel develops systems to account for financial transactions by establishing a chart of accounts; defining bookkeeping policies and procedures;
learn how the hotel balances subsidiary accounts by reconciling entries.
Bonus: $17.50 per hour for any hours over 40 per week.
Frequency of pay:
Weekly
Housing:
Provided. $100 per week. Safe comfortable housing close to work.
Worksite - Housing distance:
0-1 miles
Speciefic requirements:
Conversational English.
Second Job:
Allowed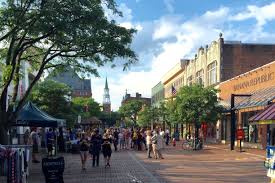 Bookmark Job
You must sign in to bookmark this listing.