 Housekeeping
Start dates range: 05/10/2023 to 06/15/2023
End dates range: 08/31/2023 to 09/20/2023

ID 1549
Number of vacancies for males: 10
Number of vacancies for females: 0
Housekeeping in Panama City Beach, Fort Walton, Miami Beach, FL
JOB TITLE: Housekeeping, maintenance help.
COMPANY TYPE: Resort
QUALIFICATIONS: Able to follow instructions in English,daily shaving and bathing.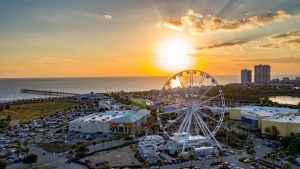 GENDER: Male
NATIONALITY: Any
MINIMUM ENGLISH: Intermediate
WAGE: $11 – $13 per hour
AVERAGE HOURS: 40-48 per week
OVERTIME: Occasionally
FREQUENCY OF PAY: Weekly
WORK SCHEDULES: 8 hours per day
TRAINING: Paid training provided
SICK/VACATION DAYS: None paid
MEAL CONDITIONS: None
SECOND JOBS: Allowed if doesn't interfere with the first job
INTERNET AVAILABILITY: Available
TRANSPORT: Available
TRAVEL TO WORK: Provided by the employer
HOUSING: Provided onsite. if off site transportation is provided. 
HOUSING COSTS: $75 per week
HOUSING DEPOSIT: none
EMPLOYER'S PICK-UP: by previous arrangements at Panama City Beach Airport (ECP), or Greyhound bus station.
ARRIVAL INFO: Students must notify employers of their arrival date, time, airline, and flight number.
Frequency of pay:
Bi-weekly
Weekly
Housing:
$75 per week
Worksite - Housing distance:
0-1 miles
Speciefic requirements:
None
Second Job:
Allowed
Bookmark Job
You must sign in to bookmark this listing.