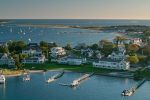 Server / Housekeeper in Cape Cod, MA
Start dates range: 05/05/2023 to 05/31/2023
End dates range: 09/01/2023 to 09/30/2023

ID1556
Number of vacancies for males: 4
Number of vacancies for females: 4
Server / Housekeeper in Cape Cod, MA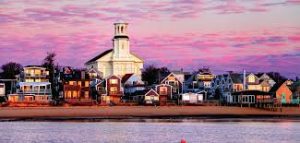 | | |
| --- | --- |
| Start dates | End dates |
| May 01 – 31 | September 15 – October 31 |
JOB TITLE: Server / Housekeeper
COMPANY TYPE: Upscale 12 room Inn
QUALIFICATIONS: 
Must be able to communicate clearly with managers and other personnel.
– Must be proficient in English & display positive attitude towards all guests.
– Must be able to reach, bend, stoop and frequently lift up to 40 pounds.
– Must be able to work in a standing position for long periods of time (up to 7
hours).
GENDER: Either
NATIONALITY: Any
MINIMUM ENGLISH: Read and write in English, conversational speaking, ability to follow directions given in English
WAGE: $17.00 per hour, plus tips, plus eligibility for bonus at end of season.
AVERAGE HOURS: 35 – 40 per week
FREQUENCY OF PAY: Weekly 
WORK SCHEDULES: up to 10 hours per shift
SICK/VACATION DAYS: None
MEAL CONDITIONS: None provided.
LOCATION: Cape Cod, MA
SECOND JOBS: Second jobs are available in the area but sponsored participants must realize and understand that their first priority in scheduling and shifts is to the Inn
PUBLIC TRANSPORT: Cape Cod has limited public transportation – participants generally purchase a bicycle, helmet, lock and lights for their transportation use.  There are grocery stores and other shopping available within a short distance from the Inn
HOUSING: Provided. There will be 2 bedrooms with space for 2 students each with a bathroom.  Access to laundry, bikes for getting around town & kitchen are also provided.  Rent in the amount of $130 per week will be required.  The housing is brand new this upcoming year.
HOUSING COSTS: $130 weekly.
ARRIVAL INFO: Participants should take a bus from Boston (BOS-Logan International Airport) to Hyannis.   Updated schedules and information may be found at http://www.p-b.com/sched-Provtwn,html. The bus ride from Boston to Hyannis is approximately 2-1/2 hours.  From Hyannis, participants can take a local bus via Cape Cod Regional Transit Authority – http://www.capecodtransit.org/h2o-route.htm to Yarmouth. Participants arriving after business house (08:00-17:00) should stay in Boston and travel to Cape Cod during regular business hours    

Frequency of pay:
Weekly
Worksite - Housing distance:
0-1 miles
Speciefic requirements:
Casual dress, clean cut and well groomed, good personal hygiene.
Second Job:
Allowed
Bookmark Job
You must sign in to bookmark this listing.